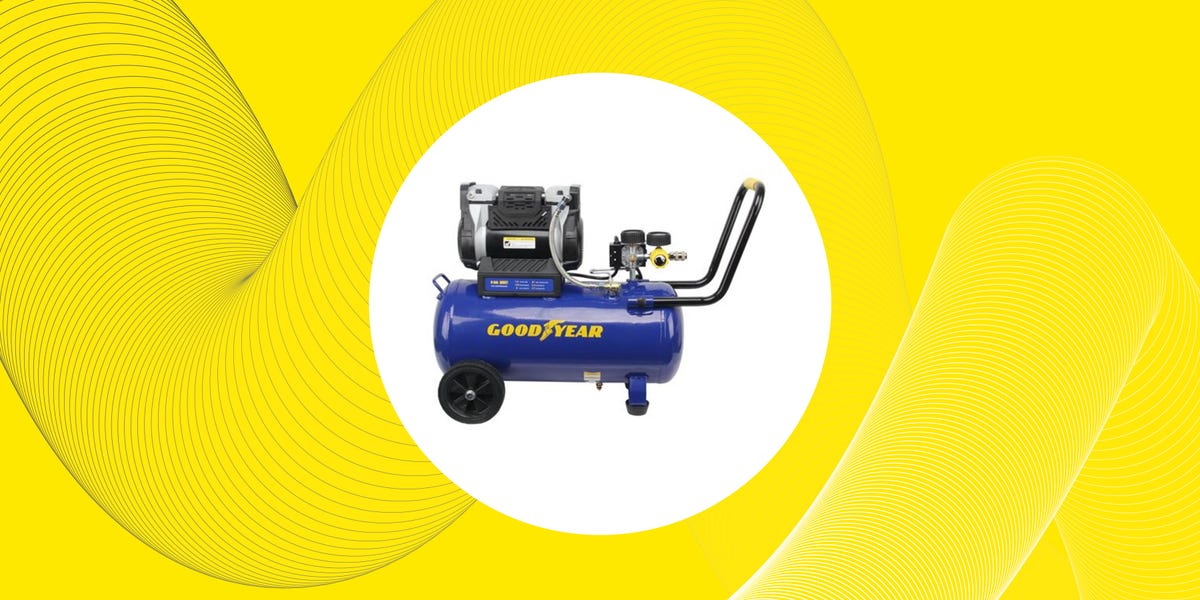 Another dreary winter week is upon us, but finding some killer deals on car gear can make it much more bearable. Walmart has come through big this week, posting deals including 73 percent off on a Goodyear air compressor and $100 off a new stereo upgrade for your ride.
Walmart has a reputation for low prices, but these take the cake. The only drawback? These sales won't last forever, so there's no better time than now to snag these deals. You can pick up these products at the store or have them shipped right to your door, if eligible. So without further ado, here are five great automotive deals at Walmart you can't pass up.
Top-Rated Garage Cleaning Tools
---
Advertisement – Continue Reading Below
1
8-Gallon Air Compressor
The brand Goodyear might drum up images of tires, so it's fitting that they offer an air compressor to fill up said tires. This eight-gallon compressor boasts a max of 135 psi and a quiet 65-decibel output to protect your ears. It's portable and comes with a 20-piece accessory kit as a bonus. At 73 percent off, it's a must-have.
2
Car Stereo Combo
Save $100 on this stereo combo from Power Acoustik, which includes a seven-inch head unit and four 6.5-inch speakers. The touchscreen head unit comes with Apple CarPlay and Android Auto so you can test out your new door speakers right from your phone.
3
Complete Car Care Gift Pack Bucket
Carwash season will be here before you know it, so get prepared with this Armor All kit—and save almost 50 percent while you're at it. The bucket kit features enough cleaning products to make your entire car shine, from the tires to the interior. And when you're done, just store everything conveniently in the bucket. Easy as that.
4
720p Dash Camera
This little dashcam from Yada is normally $50, but Walmart has it on sale for just $19. It records in 720p, which can be viewed on the two-inch LCD display. To capture break-ins and door dings, an internal g-sensor kicks on the camera to record and save videos. It's not a top-of-the-line dashcam by any means, but for just under $20 bucks, you can't go wrong.
5
Max-Power Car Wash
If you plan on doing some serious car washing this summer, check out this deal on a whole jug of the stuff. This 2.9-liter bottle from Turtle Wax is 50 percent off right now and will last you quite a while. To increase the cleaning power, just add more soap to your bucket to remove even the crustiest bugs.
This content is created and maintained by a third party, and imported onto this page to help users provide their email addresses. You may be able to find more information about this and similar content at piano.io
Advertisement – Continue Reading Below
#Great #Automotive #Deals #Walmart #Save #Big #Week
Source link