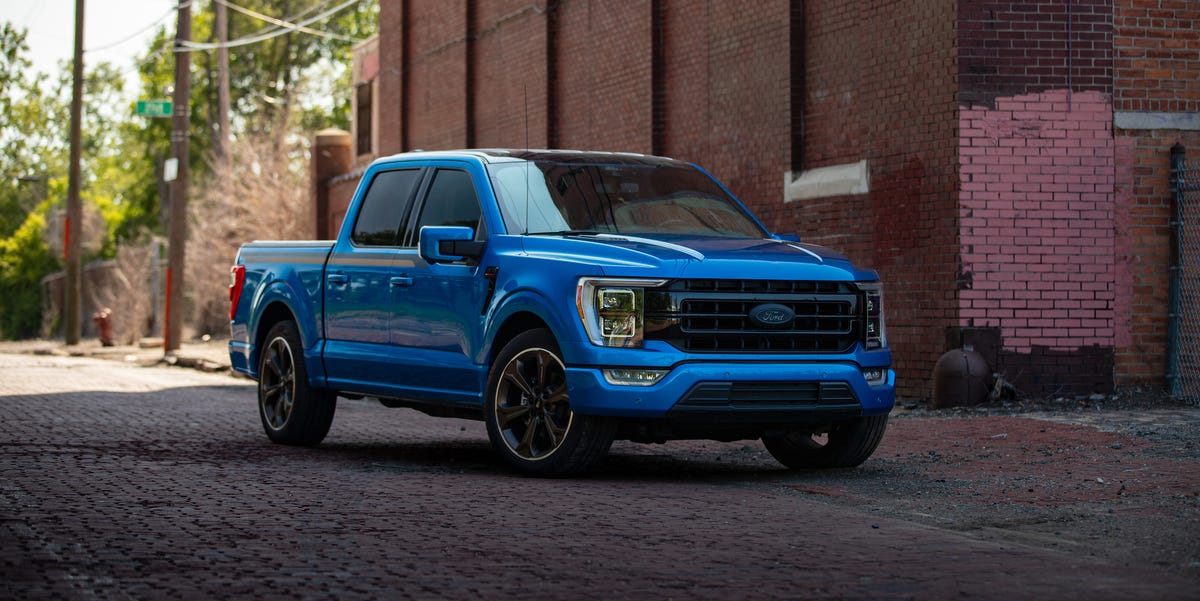 While Ford will happily sell customers a variety of ludicrous F-150s by way of the Raptor lineup, not everyone is in the market for an off-roader. In order to expand its performance portfolio, Ford Performance unveiled on Friday two new supercharger packages known as the FP700 Bronze Edition and Black Edition. With 700 horsepower on offer, these packages move regular F-150s up to near–Raptor R levels of power.
These two packages from Ford Performance are available for 2021 through 2023 F-150s across the XL, XLT, Lariat, and Platinum trim levels. The only major restriction involved with the package is that the base engine must be the optional 5.0-liter V-8. The package adds a 3.0-liter Whipple supercharger on top of the motor, bringing output to 700 horsepower and 590 pound-feet of torque. For reference, the mighty Raptor R provides 700 hp and 640 pound-feet of torque from its Shelby GT500–sourced V-8. Customers have their own choice of body style and bed configurations. It is worth noting that Pro Power and eight-foot bed options are unavailable. The package is also compatible with both rear and four-wheel-drive configurations, adding a bit more use-case flexibility.
Legal in 50 States, with a Three-Year Warranty
The blower comes with 50-state legal certification from CARB and is backed by a three-year/36,000-mile warranty from Ford Performance. Both packages also include rear lowering springs, fender vents, FPP carpeted mats, black painted grilles, and body-side graphics.
The Ford F-150 FP700 Bronze Edition, as its name suggests, brings a suite of bronze accents to the exterior of the pickup. These include the aforementioned body side graphics, tailgate lettering, as well as a unique set of 22-inch Sinister Bronze wheels. The F-150 FP700 Black Edition follows a similar pattern with 22-inch black wheels complete with black lug nuts, black front fascia elements, and dark tailgate and bed side graphics. Ford suggests customers order their trucks with the Sport Appearance Package for the best results. Both FP700 packages are compatible with a number of other Ford Performance parts, including the side-exit sport exhaust and various body accessories.
The Ford F-150 FP700 Bronze and Black Edition packages carry an MSRP of $12,350, not including dealer installation charges. Customers can order their packages starting today from Ford Performance, or from a local Ford dealer.

Born and raised in Metro Detroit, associate editor Lucas Bell has spent his entire life surrounded by the automotive industry. He may daily drive an aging Mustang, but his Porsche 944 and NB Miata both take up most of his free time. 
#Ford #Unleashes #700HP #Supercharger #Package #F150 #Pickup
Source link