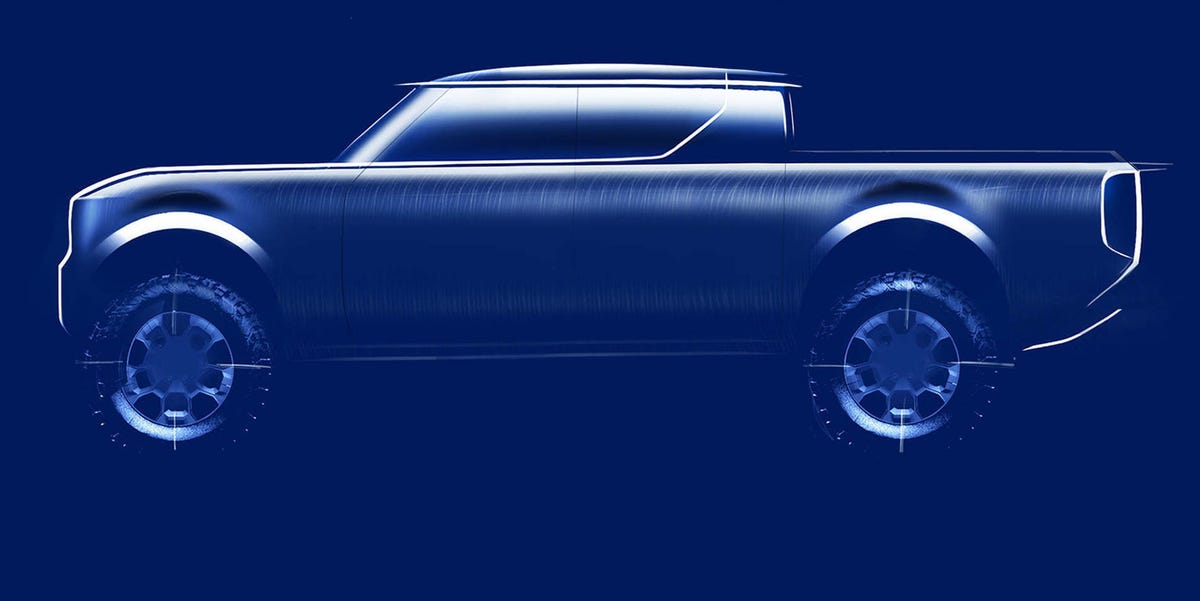 Overview
Volkswagen will be jumping into the burgeoning electric pickup truck market several years from now with a new model from a brand called Scout. Yes, that's Scout as in the International Scout you might remember from decades ago. This new model will be an EV with an off-road focus and it will share its platform with an SUV variant as well. We don't know much about the mechanicals yet, but early sketches show a burly-looking crew-cab truck with squared-off lines. VW says that the Scout will start production in 2026, at which point it'll likely face strong competition from the likes of the GMC Hummer EV and Rivian R1T, along with upcoming models including the Jeep Wrangler EV and Toyota Tacoma Electric.
What's New for 2026?
The Scout brand will be a completely new addition to the VW Group's portfolio, and this off-road EV brand will be specific to the U.S. market. VW also says that these Scout vehicles will use their own platforms.
Pricing and Which One to Buy
We have no idea at this point how Scout will structure its various configurations and trim levels, but we think it will fall closer to the mainstream end of the segment rather than the luxury side of the spectrum.
EV Motor, Power, and Performance
Scout hasn't shared any details about the truck's powertrain, but we'd guess that it'll come standard with all-wheel drive courtesy of front and rear electric motors. It may not offer the same 1000 horsepower as the Hummer, but it's likely to be plenty quick thanks to the electric motors' instant torque delivery, like many other EVs.
Range, Charging, and Battery Life
By the time the Scout pickup arrives in 2026, we reckon it'll need to offer well over 300 miles of driving range on a single charge to be competitive. There's no info yet on the size of the battery pack that would enable this, but VW says it plans to show prototypes of the Scout models next year so we may learn more information then.
As more information becomes available, we'll update this story with more details about:
Towing and Payload Capacity
Fuel Economy and Real-World MPGe
Interior, Comfort, and Cargo
Infotainment and Connectivity
Safety and Driver-Assistance Features
Warranty and Maintenance Coverage